Submitted by Jacqueline Garget on Wed, 20/12/2017 - 11:44
---
On 21 July 2017, £7.8 million in funding for the TIGR2ESS project was announced by Jo Johnson MP, Minister of State for Universities, Science, Research and Innovation. He visited Cambridge's Sainsbury Laboratory to meet the team.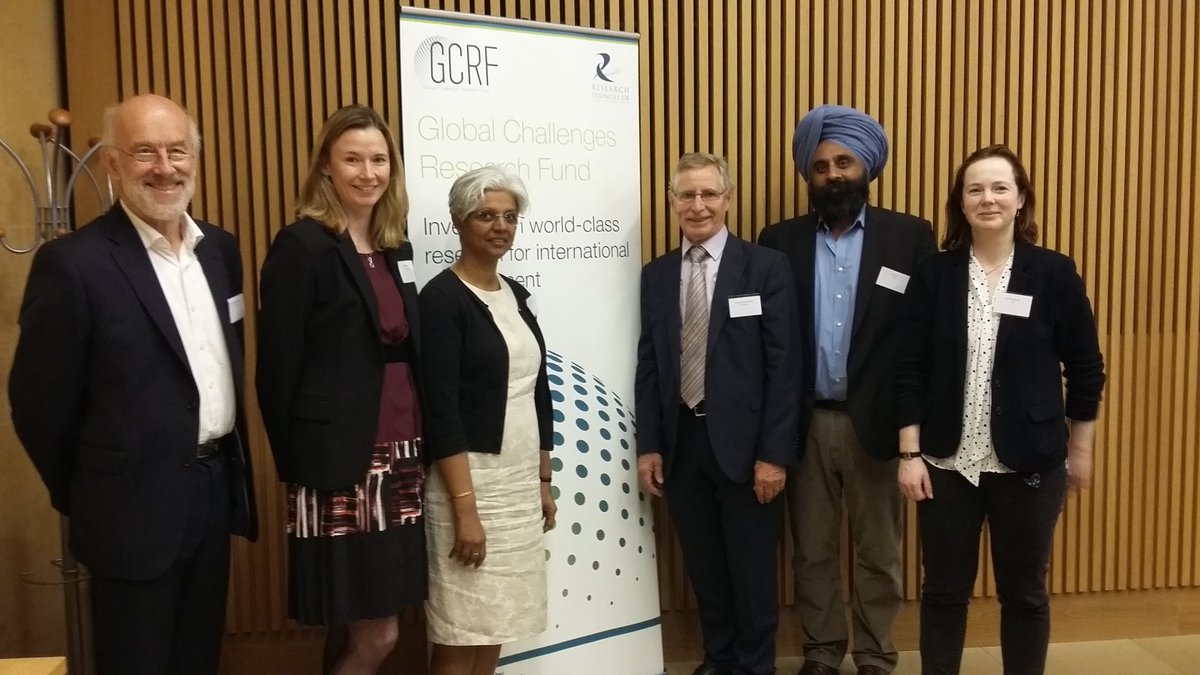 (L to R): Prof Martin Jones, Ms Jacqueline Garget, Dr Shailaja Fennel, Prof Howard Griffiths, Dr Jag Srai, Dr Alison Bentley
Jo Johnson said:
"From healthcare to green energy, the successful projects receiving funding today highlight the strength of the UK's research base and our leadership in helping developing countries tackle some of the greatest global issues of our time.
"At a time when the pace of scientific discovery and innovation is quickening, we are placing science and research at the heart of our Industrial Strategy to build on our strengths and maintain our status as science powerhouse." 
The project one of the first to receive funding from the new £1.5 billion Global Challenges Research Fund (GCRF), which forms part of the UK Government's Official Development Assistance commitment. The fund supports cutting-edge research and innovation to address the issues faced by developing countries, harnessing the expertise of the UK's world-leading researchers.
All projects funded in the first GCRF cohort are listed here.
 
The announcement was reported by the University of Cambridge:
Cambridge-led collaborations aim to tackle global food security and public health challenges